"We love well made mosaics."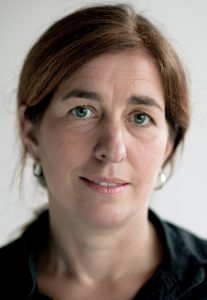 Svenja Teichert and Giuseppe Fornasari are trained mosaic specialists (mosaicists), having graduated from the Northern Italian Technical School for Mosaic Art, the Scuola mosaicisti del Friuli.
They founded cosmomusivo in 1996 in Berlin, naming it after a combination of both the large (Cosmos) with the small, (Musivo, or mosaic art). After 16 years in Berlin's central district, cosmomusivo moved in 2011 to the Moritzplatz Aufbau Haus.
In the 20-year history of cosmomusivo, Svenja Teichert and Giuseppe Fornasari have implemented a wide variety of large and small mosaic projects. Cosmomusivo has, and will continue to, work with the long-standing trust and cooperation with various staff and companies on projects to bring our customers and partners the ultimate in quality and artistic expression.